You will never know when a car accident is going to happen to you. That's why it is important to be prepared and protect yourself against other drivers.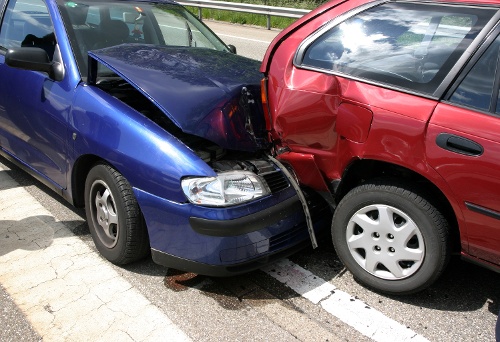 I think the easiest way to understand your auto insurance policy is to divide the coverages into three main types.
Insurance that protects the other guy in a wreck. This covers damages you cause in a car wreck. In other words, this covers the other guy if you cause the wreck. This is often called Liability Insurance because it pays for damages you are liable or responsible to pay.
Insurance that protects you in a wreck. This type of coverage protects you if the you are not at fault but the guy causing the wreck either doesn't have insurance or doesn't have enough insurance. This insurance is called Uninsured or Underinsured.
Property Damage. This one is pretty clear. This coverage takes care of damage to property damage caused in a car wreck. Most of the time this is damage to your car or the other guy's car.
You probably know you have to carry Liability Insurance to cover damages you might cause in a car wreck. Most folks only carry about $20,000 or $25,000 of Liability coverage. So what happens if you're seriously hurt in a car wreck that's not your fault and the other guy only has $20,000 of coverage or doesn't have insurance at all? The answer often depends on the choices you made when you purchased your own car insurance.
Uninsured motorist coverage: Protects you if you're in an accident with an at-fault driver who doesn't carry liability insurance.
Underinsured motorist coverage: Steps in when you're in an accident with an at-fault driver whose liability limits are too low to cover your damages or medical expenses. The at-fault driver's insurance will typically pay for all damages up to the policy limits, and then your underinsured motorist coverage will cover the excess amount up to the limits you select.
In West Virginia, it is required that you at least have uninsured coverage. If you have car insurance in West Virginia, you have Uninsured coverage. However, you can reject Underinsured protection. PLEASE DON'T DO THIS! Not carrying Underinsured coverage is a risky decision considering the fact that most people driving a car DO NOT have enough insurance to cover the costs of an accident.
The way I see it there are two options:
Drive your car and trust that the person who caused the accident has enough insurance to cover damages they caused. Think about all the folks you see on the road today. If you're involved in a car wreck with one of these folks, do you really want to trust these people have purchased enough insurance to cover your damages and bills?
Take responsibility and purchase your own Uninsured/Underinsured policy that will provide enough protection to cover the costs if the other person doesn't have enough coverage.
Think about this fact. Let's say someone runs a red light and hits you. This person only has $20,000 of liability coverage. You have serious injuries and need life flighted to WVU Hospital. That helicopter ride alone costs approximately $20,000! This means all of the other guy's insurance has been used up before you even made it to the hospital.
I know you're probably thinking it would be great to have more Uninsured and Underinsured coverage but it's too expensive. They do cost a little more, but these coverages are some of the cheapest types of car insurance you can buy. What is ultimately going to be more expensive, a few more dollars a month on your car insurance bill or a pile of unpaid medical bills when there's not enough insurance?
Thanks for reading,
Travis