Being in a car accident is not a matter of IF; it's a matter of WHEN. There are a lot of distracted drivers out there.
Eating and drinking
Talking on the phone
Texting
iPods and other music devices
Pets
Reaching for an object in the car
Grooming
All of these scenarios make up the majority of why accidents happen today, which affect driver, passenger and bystander safety. Are you driving distracted?
Being ticketed and fined is one thing, but when your life is on the line, as well as other innocent people, you need to ask yourself if what you are doing can wait. 10 out of 10 times, it can. Don't drive distracted.
However, even if you are doing everything right, the unfortunate truth is that you will very likely get hit eventually. What are six key things you need to know when an accident occurs?
Get to safety. Before gathering any information, it is important to get to safety as quickly as possible. This means you, not your vehicle. Normally, you want to leave your vehicle exactly where the crash occurred until the police arrive.
Call the police or 911. If there are injuries or property damage, call the police. A police report documenting the wreck is extremely important.
Watch what you say. Stick to the facts! When speaking with the other driver or the police, you should only exchange information and make sure he or she is okay. Don't discuss fault or say things like "I'm sorry." Emotions often run high after a crash. It can be difficult to tell who is really at fault until a thorough investigation is completed.
Gather information. Name, address, phone number, email address, make, model and year of car, license plate number, insurance carrier and insurance policy number are all items you will need to write down. It is also very helpful to get the name and contact information of all witnesses. The other driver will not need your social security number, so don't give it out! Take photos of vehicle damage, accident location and people involved.
Gather the police officer's contact information. Name, badge or ID number, phone number and police report number.
File your claim. Immediately after the crash, call your insurance company to start processing your claim.
If you have been in a wreck and would like to talk with a Clarksburg, West Virginia, injury lawyer, feel free to give us a call. There's no charge for the phone call. We offer free consultations and do not charge any fees unless we are able to obtain money for your claim. We focus on taking care of all the paperwork, phone calls and insurance companies. You focus on getting better.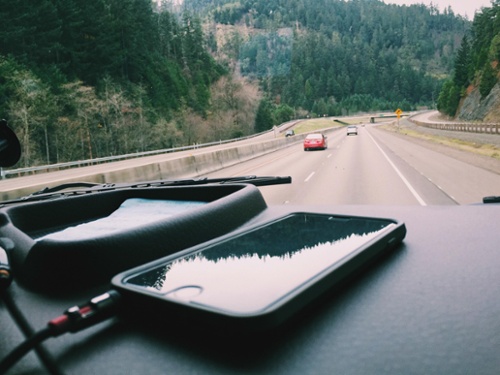 Make the right choice, call Travis Miller, Attorney at Law
Thanks for reading,
Travis