Getting in a car wreck is not a matter of IF, but a matter of WHEN. Many factors cause wrecks today, including:
Speeding
Running a Red Light
Fatigue
Distracted Driving
Cell Phones
Drunk Driving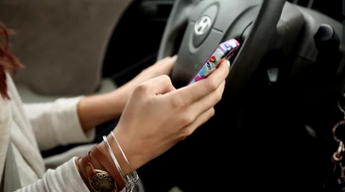 Distracted driving has been growing exponentially. With the rise of smart phones, GPS systems, Bluetooth and music streaming software, distractions are everywhere. Everywhere you look, you can see drivers looking down at a phone, configuring a GPS systems, changing a song on their iPod, etc.
Unfortunately, Even if YOU are doing everything right, the likelihood of everyone else around you doing everything right is slim.
Five seconds is the average time your eyes are off the road while texting. When traveling at 55mph, that's enough time to cover the length of a football field blindfolded. Drivers talking on cell phones can be "looking" through the windshield but miss "seeing" up to HALF of what's around them.
---
It wasn't my fault.
If you've been hurt in a car wreck by a distracted driver, you shouldn't have to pay for THEIR bad choices.
1. Insurance companies will start calling
2. Medical bills will begin to pile up
Your stress levels will begin to rise. That's where hiring a lawyer comes in handy.
---
Do I need a lawyer?
This is a tricky question without knowing the specific facts of your case. Bottom line – – it depends.
Many times you can successfully resolve minor car wreck claims without a lawyer. If we believe you can resolve your claim without hiring a lawyer, we will tell you so FREE of charge. Here are some of the issues we talk about with clients who are trying to decide whether to hire a personal injury lawyer.
Property Damage: Was there significant damage to your car? Was your car totaled? Do you have a deductible you must pay out of your pocket? Have you been provided a rental car for as long as it takes to get your car fixed? These are all issues we routinely help our clients resolve.
Medical Bills: How are the medical bills being paid? Are the doctors refusing to bill your health insurance? Is your health insurance refusing to pay your medical bills? Do you have Medical Payments Coverage on your own car insurance policy, and should you use it? We help our clients answer each of these questions based on the particular facts of the case.
Injuries: How badly have you been hurt? Will you need future medical care? Have you missed work? Are you going to be able to return to work? Frankly, the more seriously you've been hurt the more likely it is that you will need help from a lawyer.
We have found that an honest discussion of these three factors greatly helps our clients decide whether or not they need a lawyer. If your situation involves serious injuries, lost wages and/or property damage, it may be wise to hire a lawyer to help you. Either way, Travis Miller offers a free consultation, and there is no obligation.
If you've been hurt in a car wreck, you focus on getting better. Let me focus on getting you the money you deserve. For more information, please visit our site.