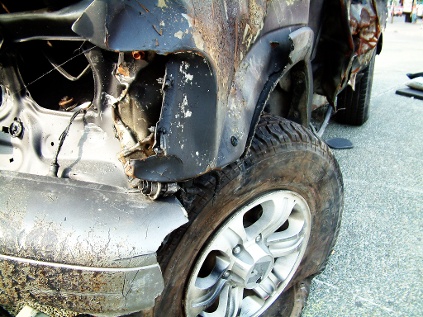 Car wrecks happen every day. More than 37,000 people die in car wrecks each year and an additional 2.35 million are injured or disabled. Unfortunately, being in a wreck isn't a matter of IF, it's a matter of WHEN.
Most car wrecks involve drivers between the ages of 16 to 20, resulting in nearly 8,000 yearly deaths.
Distracted driving is a major factor in car wrecks today. Distracted driving includes:
Cell phone use
GPS systems
Music streaming software
Eating and drinking
Pets
Grooming
The truth is, even if you are doing everything correctly, other drivers are not. You will need a lawyer to help you when you've been in a wreck that has caused injury, property damage or lost wages.
---
How will a lawyer help me?
This is another tough question to answer because each case is so different. We can't speak for all law firms, but our firm tries to get you your life back. Some cases can be resolved with a few phone calls and a letter or two. Other cases are much more complex, requiring a jury trial or an appeal to the Supreme Court of West Virginia.
At Travis Miller Attorney at Law, we can:
Stop the calls from the insurance companies.
File all needed claims with the at fault driver's insurance company and/or your own insurance company.
Obtain all needed documents and records for you.
Look for insurance coverage to pay your medical bills.
Help you find all possible insurance policies that may cover your claim.
Prepare your case for settlement negotiations.
If need be, prepare your case for trial.
Ensure you receive the largest cash recovery possible.
You focus on getting better. Let me help you get the money you deserve. Call me. I can help.