Have you ever wondered why folks in our area drive over three hours to buy furniture in the Ohio Amish Country? We have plenty of furniture stores right here in our area. We can buy cabinets at Lowe's or Home Depot. So why drive all the way to Amish Country to buy a table or a couple of chairs?
The answer is simple: QUALITY! Whenever we spend our hard earned money on any product, we want to know we are getting the best quality at a reasonable price. We all recognize a handmade table crafted from selected hardwood boards by one expert craftsman is a higher quality product than a similar table made from press board materials on an assembly line. Quality is why people drive for hours to purchase that handmade product.
When you hire a lawyer, you often have to choose between a craftsman and an assembly line.
Big law firms
Some of these big law firms spend around a million dollars each year just on advertising. Think about how many cases it would take to justify that type of advertising budget. These same firms may only employ three to 10 lawyers. It becomes pretty clear your case is not going to receive much personal attention at these firms. The larger the advertising budget, the more cases these big firms need just to recoup the advertising expense. As a result, cases are often handled more by legal assistants than lawyers. Large firms create "processes," which are simply a set number of steps to be followed in every case. The problem is not every case is the same. They are like the assembly line making press board cabinets.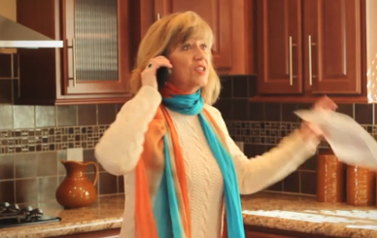 Small law firms
Small firms operate like the craftsman hand making each table one at a time. There are many pros to choosing a small law firm. According to the American Bar Association, almost half of all lawyers in private practice are solo practitioners and another 15% are employed in firms of attorneys 10 or less.
Here are 4 advantages to choosing a small law firm:
Hands on experience: With a smaller staff, you will deal more directly with the attorney handling your claim instead of an assistant.
Personal Attention: With all the cases big law firms take on, they can't possibly spend adequate time with each client. At a small law firm, the lawyers will really take the time to get to know who you are as a person and genuinely care about helping you. Additionally, because small firms take on fewer cases, it is much more important to do everything possible to win each case.
Relaxed atmosphere: You won't feel intimidated in a small law firm as opposed to a big law firm. Tall buildings and fancy suits can be overwhelming. Fancy furniture showrooms are very attractive. However, they don't change the quality of the products inside.
Flexible work schedules: Small law firms usually have a more adaptable environment; and therefore, have more flexible schedules to meet with you one-on-one. They work with you to meet at your convenience.
---
Travis Miller Attorney at Law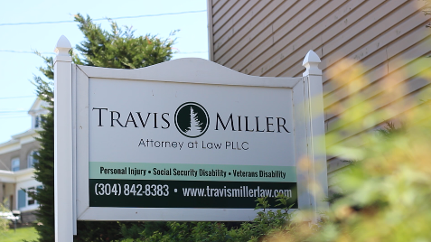 Travis Miller is not trying to be the biggest personal injury law firm in West Virginia. That's not the goal. What we are trying to do is be the best personal injury law firm for the select number of clients we accept. We are not an assembly line. We only accept a limited number of personal injury claims. This way, we can give EACH case the individual attention it deserves. This strategy also allows us to have the resources available to fully support your case and to take your case to trial if needed.

At our office, you will be able to deal directly with the lawyer handling your claim.