Car wrecks can be a hassle to deal with. They can cost money, time and most importantly, they can cost you your LIFE.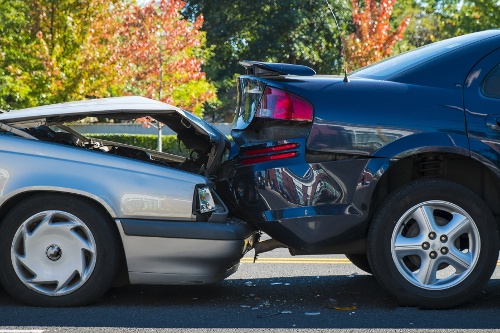 Your whole life could change in a matter of seconds. According to the National Highway Traffic Safety Administration, someone in the United States is involved in a car accident every 10 seconds.
In most cases, car wrecks occur as a result of negligence and could've been avoided if the proper precautions were taken. Here are some tips to on how to avoid a car wreck whether you're in Elkins, West Virginia or anywhere else in the state:
Don't use your cell phone. Taking your eyes off the road for a few seconds can cause an accident. Text messages or phone calls can also anger or upset you, which further distract you from driving.
Avoid the fast lane. Use the right or center lane as it gives you more escape routes when encountering a collision. Most accidents occur in the left or "fast" lane.
Program your GPS before driving. In order to avoid having to type in the route while driving, program your destination address into your GPS system before your begin to drive. This will allow you to keep your eyes on the road.
Beware of blind spots. Make modifications to your side and rear view mirrors to give you the clearest possible view of what is around you.
Don't tailgate. Leave a three second cushion between you and the car in front of you. Tailgating is a major cause of accidents.
Perform maintenance regularly. To prevent sudden vehicle failures change the oil regularly, keep tires properly inflated and get your brakes checked.
Car accidents can negatively impact you financially, emotionally, and physically. However, there are measures that can be taken in order to avoid a car wreck. Before driving, take a few minutes to prepare for your trip. In the end, it could end up saving your life as well as others.
Thank you for reading,
Travis